Melkbokke - 'n nismark op elke vlak
Produsente soos Belnori Boutique Cheesery spog met spesialiskaasprodukte wat koppe laat draai op die wêreldmarkte. By wêreldkampioenskappe wat deur The Guild of Fine Foods georganiseer word, het hulle reeds een Supergoud "World Cheese Award" ontvang en twee Goues; voorwaar uitstekend. Ander melkbokplase soos Karoo Goats Milk Products lei vooruitgang in die bedryf ten opsigte van ontwikkeling en bestuur, byvoorbeeld met die implementering van melkbokbehuising vir die wintermaande en die uitbouing van die grootste melkbokkuddes denkbaar. Mense ry van heinde en verre om van hierdie nisprodukte in die hande te kry.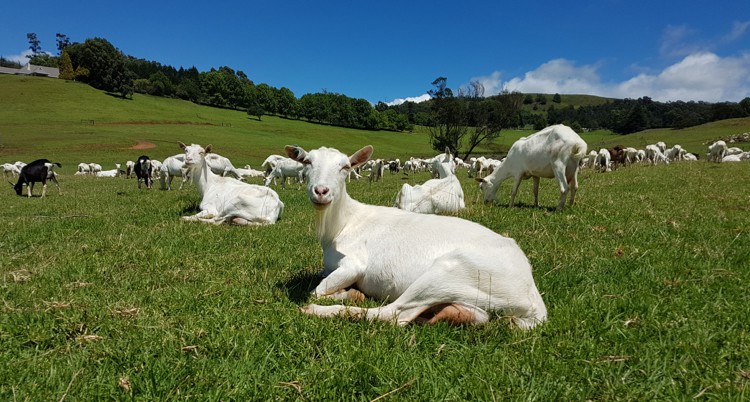 Om hierdie nismark wat deur melkbokke geskep is, gestand te doen, is daar ook 'n behoefte aan spesialisvoeding. Alhoewel daar verskeie ooreenkomste is tussen 'n melkkoei en 'n melkbok, is daar ook verskille wat in ag geneem moet word; nie net ten opsigte van bestuur en voeding nie, maar ook wat betref die verband tussen bestuur en voeding. Dit lei daartoe dat melkbokvoeding 'n spesialisgebied word. Dit geld regdeur: vanaf die grootmaak van jong bokkies tot by laktasie asook die voeding van droë diere. De Heus se internasionale blootstelling aan die melkbokbedryf het reeds plaaslik 'n baie sterk impak getoon wat voeding en bestuur betref. Goeie wisselwerking tussen plaaslike melkbokboere en De Heus met betrekking tot die beskikbare kennis en die boere se praktiese ervaring van vooruitgang kon vinnig suksesverhale skep.

Jan Wiese van Karoo Goats Milk Products meen: "Saam met De Heus gaan ons na plekke waar ons nog nie voorheen was nie en die samewerking kan net goed wees vir ons bedryf."

Rina en Norman Belcher van Belnori Boutique Cheesery sê: "Ons het vanjaar vir die eerste maal De Heus se voer vir die lammers gebruik. Die verskil in groei en kondisie is ooglopend en merkwaardig en ons is meer as tevrede."

De Heus is opgewonde oor die ontwikkelings in die melkbokbedryf en besef terdeë watter moeite en omgee dit verg. Entrepreneurskap en passie is twee komponente wat sukses verseker.