Poultry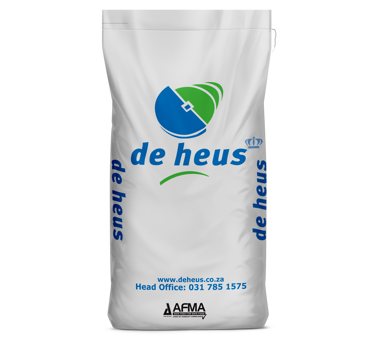 Excel layer phase 3
Excel layer phase 3- V22266
A complete egg production laying feed developed to meet the nutrient requirements of commercial egg laying hens during production. Can be feed for the entire laying period or as part of a phase feeding programme.
Complete Layer feed

Recommended to feed from 41-60 weeks of age

Part of a phased-feeding programme

Can feed as single feed throughout lay

Supports optimal egg production

Supports good body weight development

Supports good egg shell quality

Feed ad libitum
---
More Product Related Info:
FEEDING INSTRUCTIONS:
Feed ad lib while in production. There should be sufficient feeder space per bird. Feeders must always be kept clean and water must be available at all times
RECOMMENDED INTAKE:
Ad lib during egg production.
NUTRIENTS: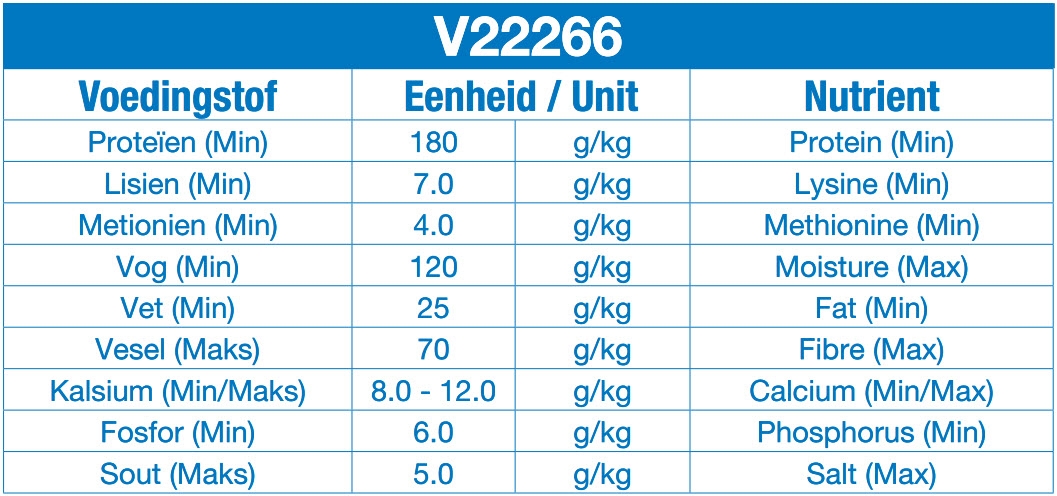 Download Brochure