Ruminants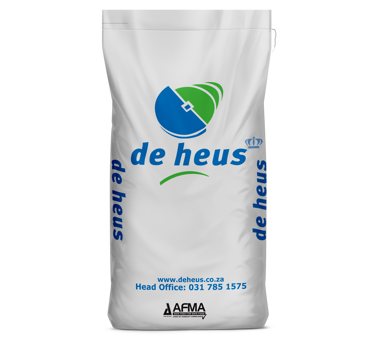 RumiGrow BIR 400 Flyer
RumiGrow BIR 400 Flyer - V24944
RumiGrow BIR 400 is a protein concentrate with a high quality fiber content, which can be used to mix with grains to create feedlot rations for cattle & sheep. This product leans itself towards the application with grains in self feeders in smaller camps.
Use with own grain as a growing and finishing ration

Easy flowing in self feeders

Easy and effective operation

No weighing and mixing

Cost effective and economical solution
---
More Product Related Info:
MIXING INSTRUCTIONS:


WARNINGS:
This product contains medicaments and should not be fed to horses. Read the medication label for more information.This product contain NPN sources. Read the NPN warnings before using the product.This is a concentrate and must not be fed unmixed. Read the feeding recommendations before using this product.
NUTRIENTS: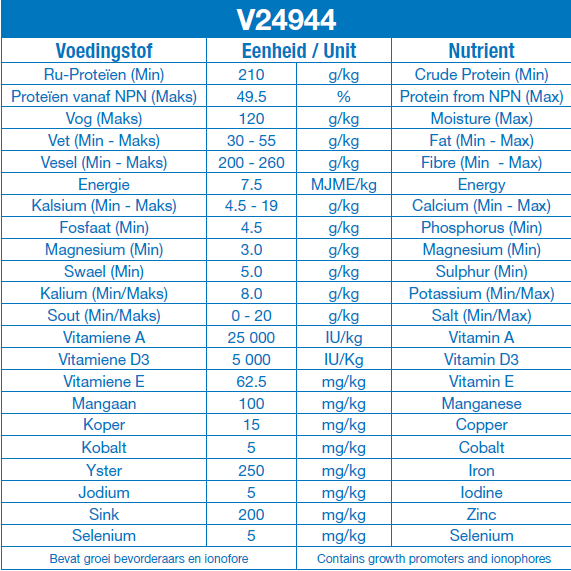 Download Brochure
Together with our ruminant specialist
Our ruminant specialists are proactive, have an entrepreneurial mentality and always look for improvements and a higher return for your company. These core values combined with our on the farm approach and broad range of dairy feeds and services and our practical concepts ensure you with the right advice, the best result and the highest balance on your farm.

More products for Ruminants