Ruminants
WILDLIFE 120
WILDLIFE 120 - V28944
Wildlife 120 is a protein, energy, mineral and trace mineral supplement to be fed to wildlife.
---
More Product Related Info:
FEEDING INSTRUCTIONS: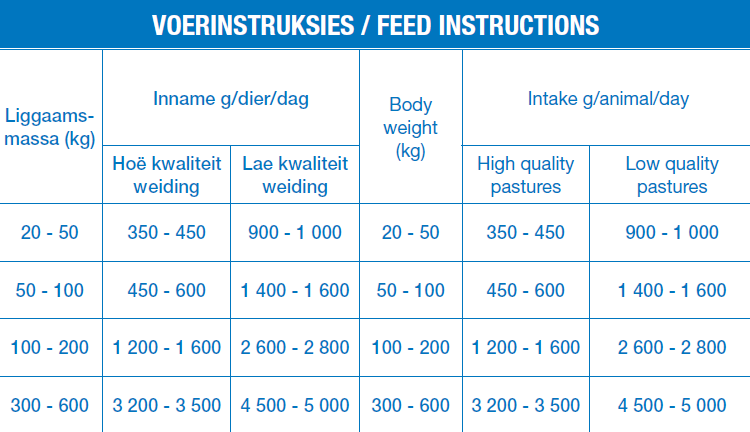 WARNINGS:
This product are produced in a general ruminant factory and may contain traces of ionophores. Therefor do not feed this product to monogastric animals such as rhinos and zebras. Animals must always have access to ad lib.pastures or roughage (teff or oat hay).
NUTRIENTS: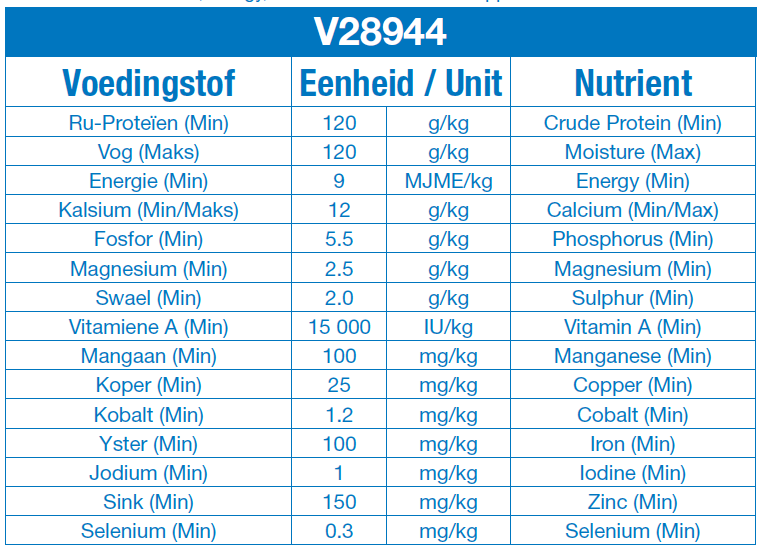 Download Brochure
Together with our ruminant specialist
Our ruminant specialists are proactive, have an entrepreneurial mentality and always look for improvements and a higher return for your company. These core values combined with our on the farm approach and broad range of dairy feeds and services and our practical concepts ensure you with the right advice, the best result and the highest balance on your farm.

More products for Ruminants