GROWER-FINISHERS
Swine farmers, fattening their pigs, are operating in a environment where efficiency is highly important. On the one hand they have to produce at a low cost price, on the other hand more and more consumer are asking for production with focus on animal health and animal welfare. De Heus knows how to act in all these circumstances. During the grower-finisher stage, pigs will need the most kilograms of feed, which makes your cost price high. Farmers are advicec, based on their farm goals on the daily nutrient needs of their pigs. with this approach we are sure the feed efficiency is on the highest leve. Combined with our tools we support farmers in achieving their farm goals.
Best feed solution combined with optimal support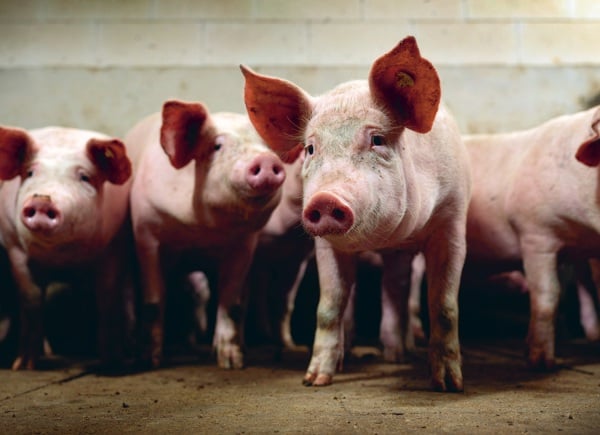 Require more information?
---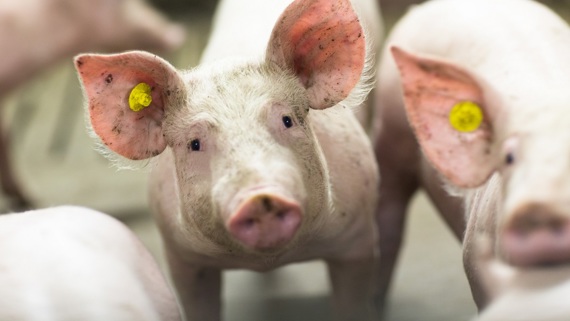 FEED AND SERVICES
Feed and services for fatteners
As a pigfarmer, you focus on achieving the best technical and economic results. The feed, the housing system and the welfare of your animals all contributes to this result. You'll be supported in all these areas via our perfomance tools, on the farm support and off course our well balanced and tailored feed solutions. So you'll be assured of the best technical results.
More feed and services for pigs
---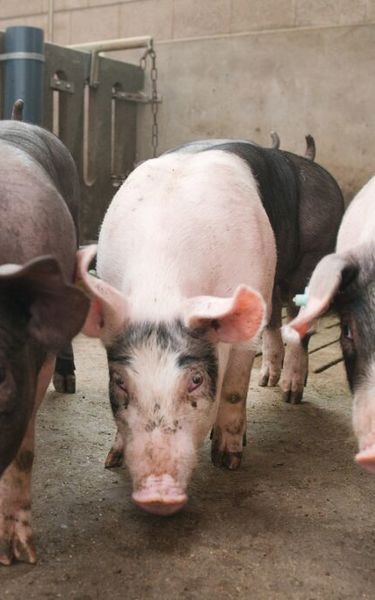 Do you know how to boost your animals' natural power?
Discover how the Natural Power programme provides targeted solutions to improve animal health and optimize performance while supporting the prudent use of antibiotics.
Learn more about Natural Power
Insights
Challenges we can help you with
---
Your benefit from our Grower - Finisher approach
As a farmer you focus, most probably, on lowering the production costs and increasing added value. Improving technical results and reducing feed costs are the primary methods of lowering production costs. We understand you can only improve your technical results by using nutritional products that fit your animals needs perfectly. With our feed solutions combined with our management support you can achieve your individual farm goals. Besides tailored nutritional solutions for your pigs, we offer ultimate support solutions to reach you individual farm goals.
Get in touch with one of our swine specialists
---
Applicable pig research
To achieve the best results on your farm, we feel the need to improve our approach and feed solution to the individual swine farmer and the complete chain. Our worldwide experience in pig farming is translated into practical local solutions. And the experiency is growing on daily basis by the intense research programmes in our own R&D facilities. With the aim to offer you the best economic and technical solutions for your sows, piglets and fatteners in your specific situation. Taking your animal health goals, uniformity goals, and the quality of your end product as our basic starting point.
More about our research programs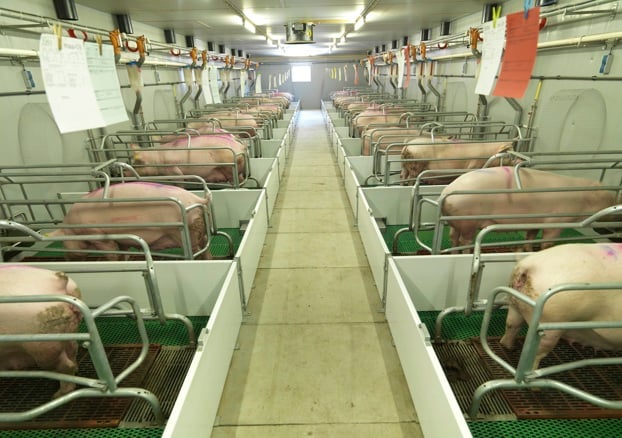 ---
FREQUENTLY ASKED QUESTIONS
We have the answers to your question
Farmers share their success
Discover how we provide our expertise in animal feed for farmers all over the world. Get inspired by their success stories.