Through careful monitoring, we can put the needs of our animals above our own
Waplaas boerdery started in December 1964 when Jan's great-great-grandfather bought a piece of land in Heidelberg - a grain and sheep farming area in the Western Cape. Jan has been farming full time since completing his studies at Elsenburg in 1990. René joined him after they got married in 1996. Together they have around 2,000 sheep on their farm.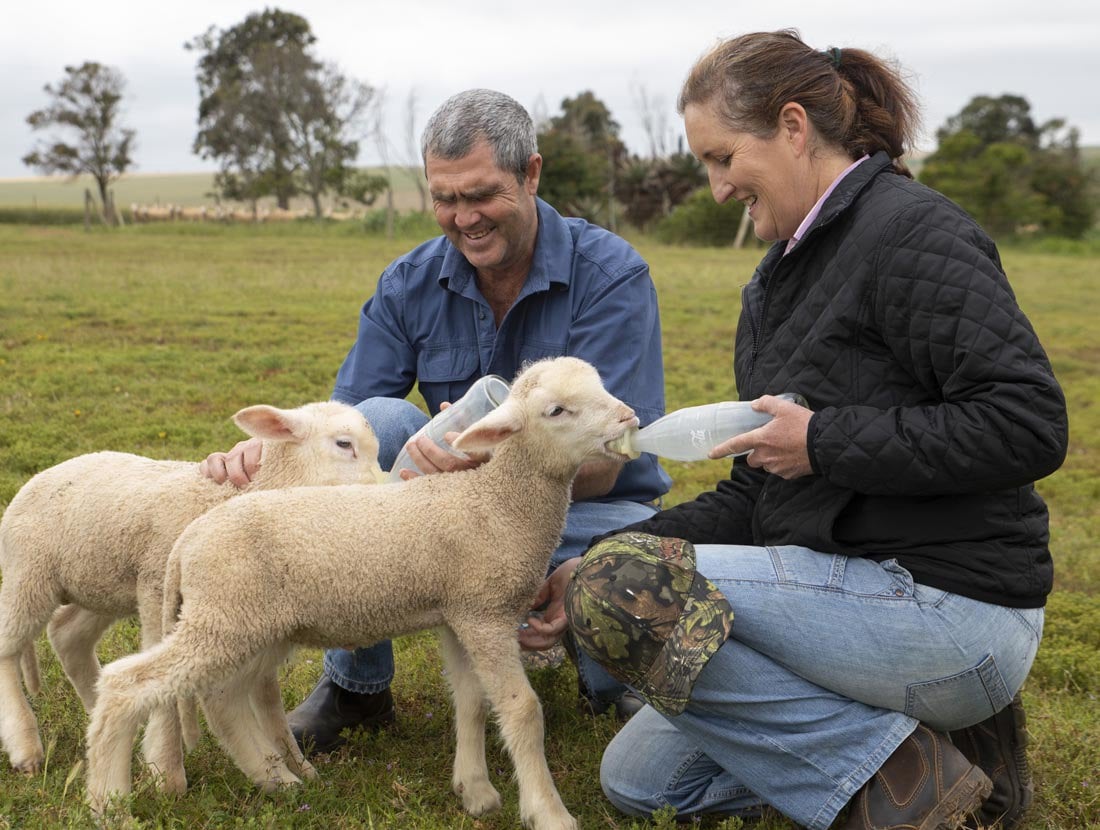 4th generation family-owned farm
The farm produces summer cash crops and lambs for meat production throughout the year. The farm also has its own Ile de France stud, one of the world's top meat-producing sheep breeds. This ensures that only the best genetics are used to produce the lambs. With variable crop yields due to the area's unreliable rainfall pattern, the sheep have provided a stable income for the farm over the years.
Better decisions for our flock
Jan and René have been De Heus customers since 2014. René: "We chose De Heus as our feed supplier because of their outstanding service, their interest in the farmer's business and their superior product for the animals. Using the advice of De Heus, we were able to improve our feeding standards. That helped us improve the feed consumption of our lambs and the individual growth of our animals. Due to the measuring and better feed consumption, De Heus helps us make better decisions for our flock."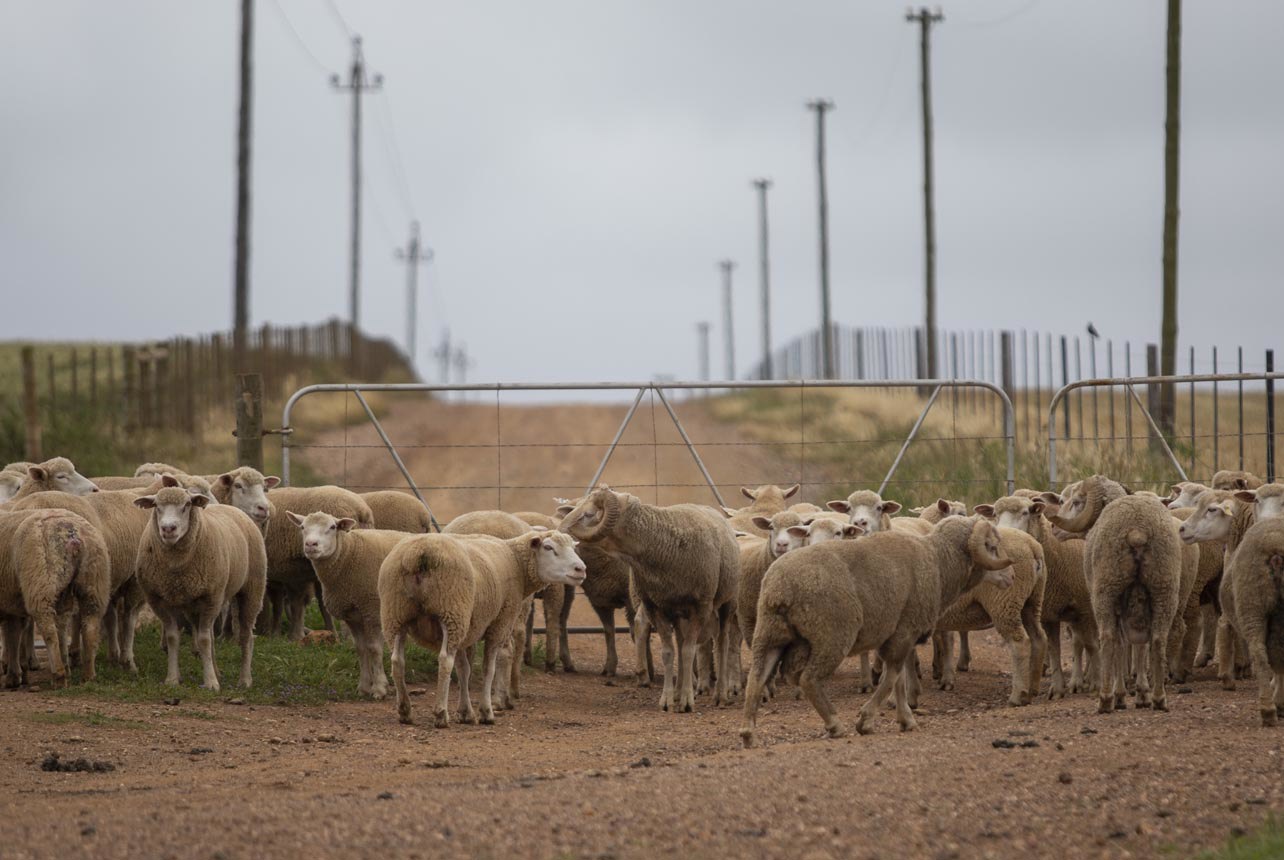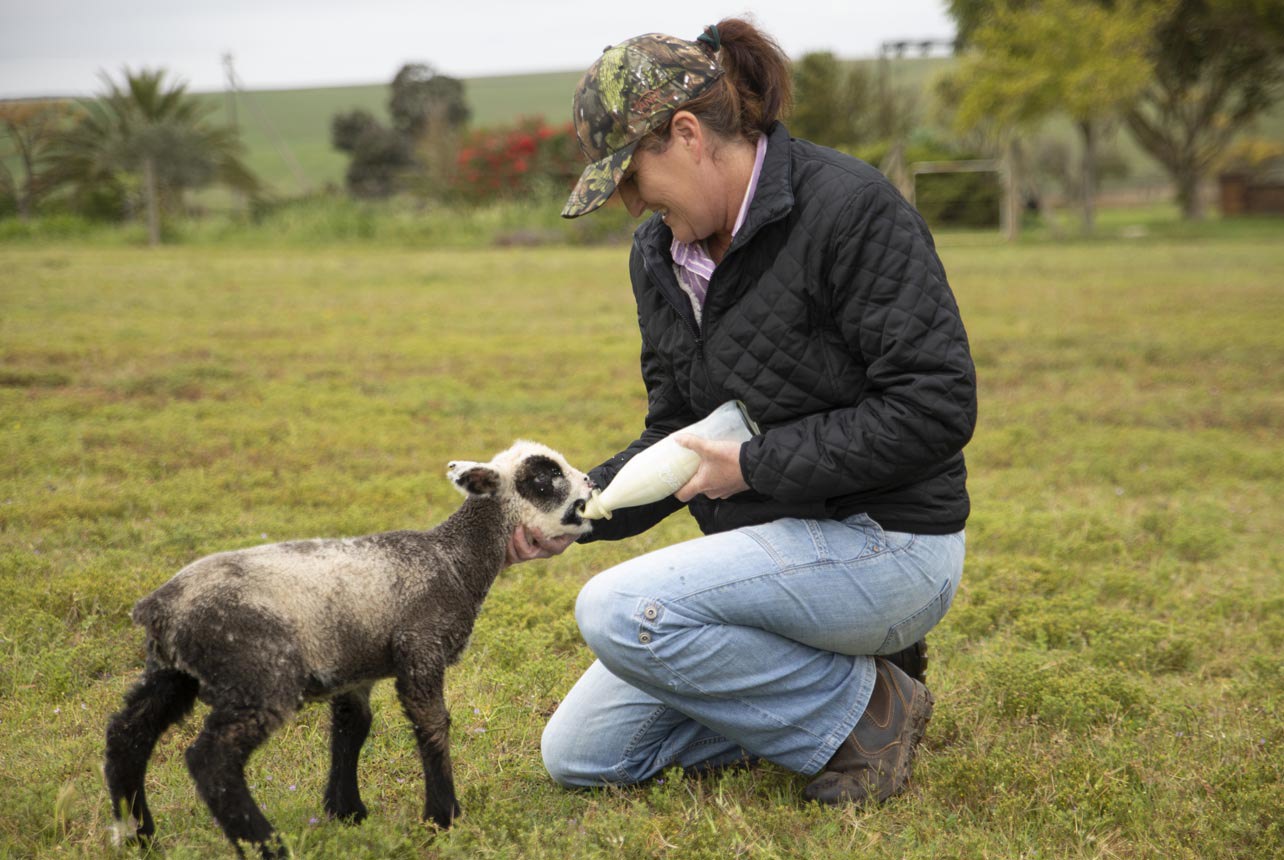 Natural production
Jan: "We believe in natural production. So, no growth hormones or routine antibiotics are used in our lamb production. We believe in putting the needs of our animals above our own through careful monitoring and an individualised approach to our animals. This has allowed us to produce top quality lamb with a supreme taste and guaranteed tenderness. With high quality, hormone free, balanced feed from De Heus, we can market feedlot lambs to abattoir from 3.5 to 4 months of age, our ewes can raise their lambs nicely on the lambing ration during lambing, whilst producing good quality milk for lambs."