Goats
Do you want a healthier goat herd? Healthier sheep are more fertile and have a higher growth rate. In terms of sustainability and economics too, a productive and healthy herd is important. De Heus offers nutritional and management programmes for every aspect relating to goats on your farm.
Contributing to a profitable, healthy and sustainable farm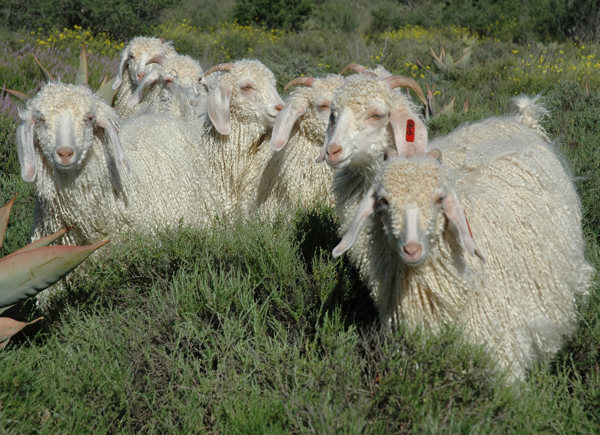 Require more information?
Head office
---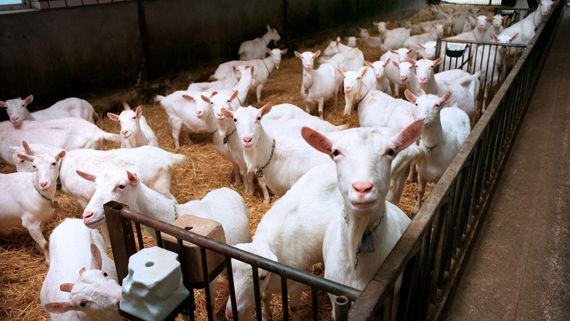 FEED AND SERVICES
Feed and services for goats
Our goat specialists are proactive, have an entrepreneurial mentality and always look for improvements and a higher return for your company. Combined with our on-farm approach, wide range of feed and services and our practical concepts, these core values ensure you get the right advice, the best result and the highest balance on your farm.
More feed and services for goats
Helping to achieve your farm goals
In order to do this developing niche market justice, it also created a need for specialized dairy goat nutrition. Although there are several similarities between dairy goats and dairy cows, there are still enough differences that should be kept in mind in order to optimize its nutritional and management requirements. It makes nutrition a specialist field. De Heus offers custom solutions to every phase of Dairy goat nutrition, tailor-made for your own business unit.
Good relationships with local farmers combined with good international knowledge from De Heus has led to good and quick growth in the goat sector and we don't plan on stopping now. De Heus is excited about the developments in the dairy goat industry and is proud to be associated with it.
---
INSIGHTS
Challenges we can help you with
---
FREQUENTLY ASKED QUESTIONS
We have the answers to your questions
When rearing a lamb or kid to become a well-developed and productive ewe or goat, the entire period from birth to calving is important. At each stage of your animal's life, the nutritional needs are different. The Small Ruminant Rearing Plan meets the requirements of your animal at each phase of her life until calving. The rearing plan provides the optimal feeding strategy to suit your specific farm situation. This includes feeds with a high palatability to incease the intake, which promotes the development of the gastro-intestinal tract as well as the mammary gland. As a result, you will rear strong goats and sheep with high milk production and longevity.
Each ration for lactating small ruminants consists of the farm's own roughage mixed with compound feed, by-products and other raw materials. Our feed advisors aim to balance the ration for a high milk production in a healthy way, using our own SFOS ration calculation parameters withing FeedExpert. In this way, we optimally use the roughage on your farm. This will result in the most profitable strategy for your farm and the performance of the lactating animals.
If you want to improve your farm's performance, you first need to define your goals. Our technical advisor knows about feeding, farm management and monitoring the results. He can help you analyse your current performance and key parameters such as feed efficiency, ration composition and the health of your goats and sheep. You will gain insight into how to improve the performance to achieve your goals.
Farmers share their success
Discover how we provide our expertise in animal feed for farmers all over the world. Get inspired by their success stories.