Dairy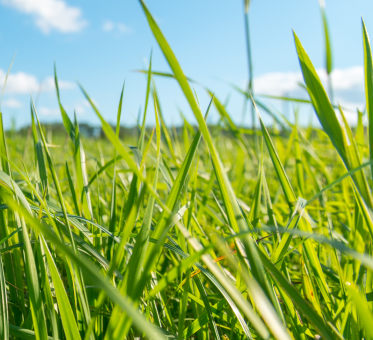 OptiGrass
For high-quality grass production
Whether you want to make silage or graze your cows, your goal as a dairy farmer is to produce top-quality grass. The better the grass, the better your cows' feed intake, digestion and milk production. To help you optimise your grass production, we have developed the OptiGrass method.
Comprehensive support throughout the cultivation of grass for silage

Optimum nutritional values per kg of dry grass

More efficient crop management

Support to find the optimal harvesting time

High grassland yield
Interested in OptiGrass?
Get in touch with our specialists today
Get in touch
---
Balancing quality and quantity
OptiGrass supports you throughout the production of high-quality grass. We can help at every stage, from soil analysis, seedbed preparation and sowing to weed control, fertilisation and harvesting. But quality isn't the only thing that matters: there is also the question of quantity. Waiting longer to cut the grass means more of it – at a lower standard. It's all about finding the perfect balance for your herd.

With the OptiGrass method, you can be sure of a high-quality end product that comes with reduced losses (to mould, for example) and lower fertilisation costs.

More products and services