How an alternative DCAD strategy can relieve transition problems
Researchers have found a way for dairy farmers to enjoy a healthier herd and save a considerable amount of money by getting their cows' diet just right.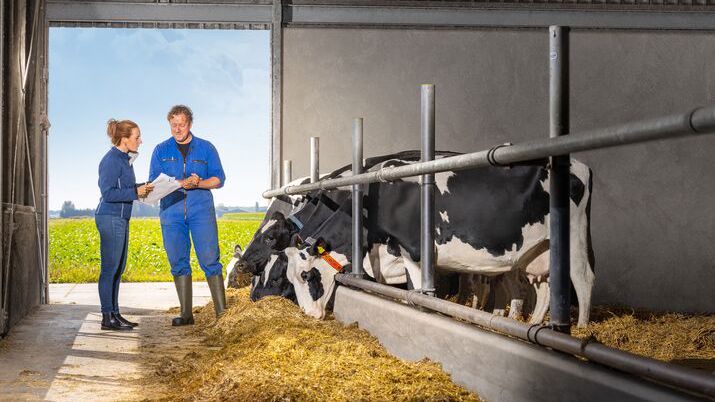 Many farmers use the Dietary Cation-Anion Difference (DCAD) strategy to limit the incidence of (sub-clinical) hypocalcemia, or low blood calcium. The strategy involves adding anionic salts to the feed during the last two or three weeks before they give birth. This leads to an improved calcium homeostasis – the process in which the body maintains the concentration of calcium ions. As a result, the cows have better blood calcium levels around calving.
An alternative strategy
At De Heus, we've found a better way to reduce hypocalcemia in your herd. We use a stronger DCAD reduction during the close-up phase, rather than reducing it between the far-off and close-up phases. Research shows that this lower level of DCAD leads to fewer cases of hypocalcemia, and makes it easier for your cows to transition to the next lactation.
In a trial with Wageningen University, we tested the reduction of DCAD in cows' dry matter (DM) intake. The first group had 200 mEq per kg DM as normal, while the other groups had their DCAD content reduced to 0 mEq or -190 mEq per kg DM in the close-up. Significantly, we found that the group with the strongest reduction in DCAD had fewer cases of sub-clinical hypocalcemia (SCHC), clinical hypocalcemia and total diseases. And there was no loss of intake or milk yield.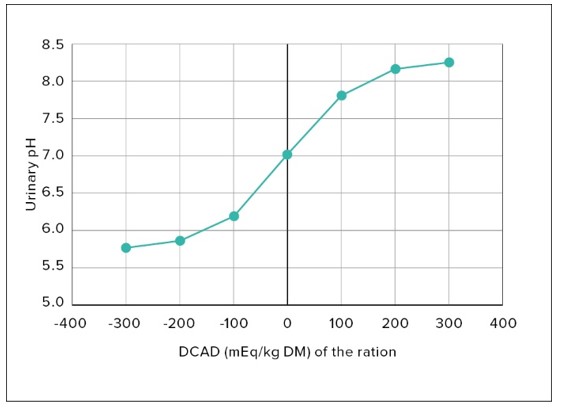 The bottom line
Cows with SCHC are more likely to develop other health problems. This means prevention is better than cure, and underscores just how important it is to get the right nutritional balance for your herd. De Heus, has found that a stronger reduction in DCAD can do a better job at improving your cows' calcium levels. And because the resulting health benefits also bring significant economic advantages, it all adds up to improved all-round performance for your farm.

Learn more about Prelacto or contact a member of the De Heus team for more information.

Get in touch with our specialist