PreLacto
The De Heus Prelacto Dry Cow Plan consist of four phases that each require in-depth attention. Health, housing, nutrition, management and climate are factors that affect success throughout all four phases. De Heus distinguishes itself in all four phases by offering farmers tailored-made support with good PreLacto management.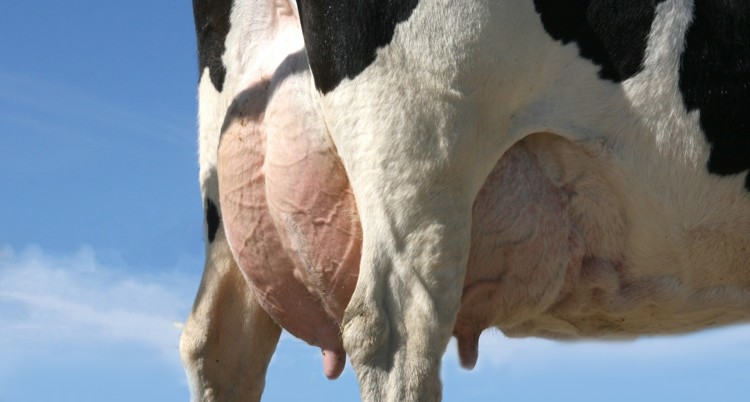 Benefits of the PreLacto dry cow plan
Fit cows during dry period and lactation
Easy and healthy start of lactation
Optimum colostrum quality
Fit and healthy calves
Longer lifespan and a lower culling rate
Higher production during lactation
Higher profit margin
Four Phases towards Problem-free Calving and a Top start to Lactation

Drying off-phase

Last weeks of lactation

During the dry period it is very important to create a good foundation for the next lactation, thus dry cow management already starts in the previous lactation. The objective of this is to achieve the right physical condition for the cow. It is necessary to control the ration regarding the cow's condition during the second half of lactation. A Body Condition Score (BCS) of 3,5 is the most ideal for drying off. Care should be taken not to over-condition cows during this phase. It is important to create bulky rations to keep up milk production while preventing cows from getting over-conditioned. An in-depth look at the type of energy supplied in this phase is vital. Trimming of hooves is also recommended during this period.
Far-off phase 
First 4 – 6 weeks of Dry Period 
During this phase it is important to give the udder tissue the opportunity to recover before the next lactation. Good dry period management is required in order to achieve this. Using the right drying-off products and providing good hygiene and housing is vital. Cows should not gain or lose weight during this phase and should preferably keep the 3,5 BCS at which they were dried up. Watch out for too much energy in the ration as cows can easily get over-conditioned in this phase. Rumen capacity is also getting less, due to the increasing size of the unborn calf, thus it is important to insure sufficient dry matter intake (DMI) from forage during this phase. This is the only phase, apart from the close-up phase, where vitamins and minerals can be supplied to the dairy cow without being drained and this opportunity should be fully utilised by dairy farmers through adequate supplementation. It is important for these cows to be active and have space to move around in, as it will increase the ease of calving later on.
Close-up phase

Last 2 – 3 weeks of dry period

The Close-Up Phase aims at preventing problems after the birth of a healthy calf and achieving a good start of lactation. Preventing health problems related to calving cows by formulating the ration properly and good dry cow management during this period lowers costs and improves labour efficiency on a farm. By manipulating the cation and anion balance (DCAB) milk fever can largely be eliminated. Proper dry cow nutrition will improve the quality of the colostrum produced, which in turn, will improve calve health. Increased energy density of the ration will improve adaption towards a lactating ration and thus avoid a severe negative energy balance during the early fresh stage of lactation. Care should be taken that animals do not remain in this group for longer than three weeks, as it could lead to metabolic disorders at calving. Management of calving dates are imperative for the effective management of the dry period. Ensuring that cows get enough exercise during this phase is vitally important to improve ease of calving.

Early-fresh phase 
First 2 - 3 weeks of lactation 
This phase is as important as any of the previous three phases and is often overlooked. The aim of this phase is to create an uncomplicated start of lactation. This phase supplies the cow with another step in the process to adapting to the top lactation ration. Even with an effective close up group the jump to the top group ration can often be too much causing nutritional disturbances. Implementing an early fresh group helps to minimize these disturbances. Additional benefits are that a closer eye can be kept on cows that have calved recently to help identify possible problems early on. Cows can often get lost and forgotten in bigger groups. It also helps cows to improve their dry matter intake without the competition in bigger groups. All of this helps to optimize the start of lactation. Keeping cows in an early fresh group for two to three weeks, until they are taking in sufficient amounts of dry matter, will pay dividends later on during lactation.
With the improvement of dairy cow genetics and the improvement of nutrition of dairy cows, it becomes a necessity for dairy farmers to take care when managing dry cows well for their own benefit. De Heus helps by supplying knowledge backup with the PreLacto Dry Cow Plan.