Our people
Keshnee Rambally - HR officer at De Heus South Africa
Keshnee grew up in a modest home in Pietermaritzburg, Kwa-Zulu Natal. As the eldest of 3 children, her parents were very progressive and always encouraged her to pursue happiness. Keshnee matriculated from Heather Secondary in 1988 and studied early childhood development. 31 years ago, she married into the Rambally family and has two wonderful children. Keshnee recently celebrated her Long Service Award of 20 years at De Heus. She joined Nutrex in 2003 and continued to work for De Heus when Nutrex was acquired in 2007. She initially served as a receptionist and assistant to the Directors, taking on responsibilities such as assisting with orders during the weekends, handling invoicing, and managing price letters, among other departments she contributed to. When an opportunity for growth arose, Keshnee seized it and transitioned to the Human Resources department at the Head Office located in Umlaas Road, Kwa-Zulu Natal.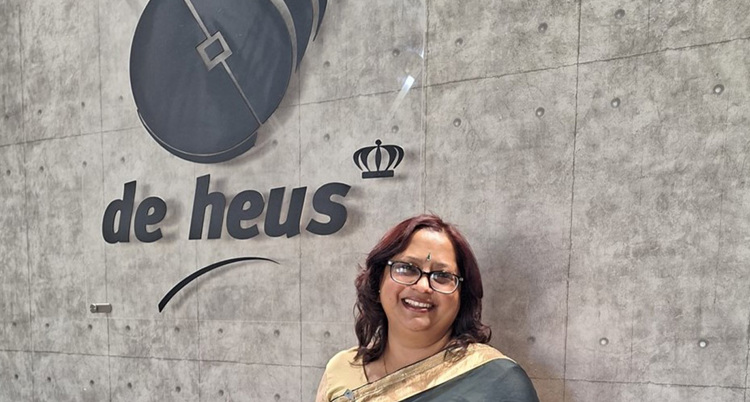 Chosen by the job
"If I were to ask a few friends how they would describe me, they would say compassionate, loyal, fun, understanding, and a great listener," Keshnee answered. According to Keshnee, her children would describe her as loving, a good listener, and, of course, strict. Keshnee stated, "It's more like this job chose me." However, I would say that my love for helping people has been instrumental in making this journey successful.
A day in the working life of Keshnee
"I would describe my job as certainly not the easiest; dealing with employee relations is one of the toughest aspects," she added. However, it has provided her with a valuable perspective, and she would describe her job as enlightening and encouraging. Keshnee described her daily routine as involving a diverse range of tasks, including loading new employees, processing payroll, running reports, updating reports, uploading provident fund files, filing, and dealing with queries, just to mention a few of her daily responsibilities.
What makes working for De Heus enjoyable
"Working for De Heus has, simply put, been an adventure. It's truly been like working with family," Keshnee answered. What Keshnee appreciates most about her job is interacting with people and making a positive contribution to their lives, even in the smallest way.
Projects Kehnee is proud of
Over the past two decades, Keshnee has had the privilege of being a part of numerous projects. Among these, she considers her involvement in the Kaelo health insurance initiative a particular highlight. Additionally, contributing to the organization's year-end and cultural day events has brought Keshnee great satisfaction, as witnessing the enjoyment and happiness of others brings her immense joy.