Poultry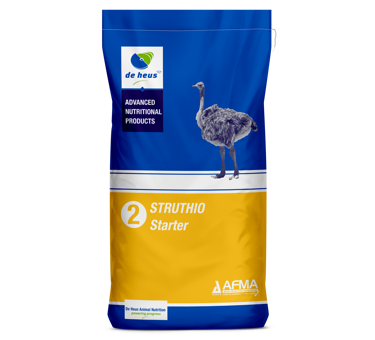 Ostrich Starter
Ostrich Starter - V26569
A complete ostrich starter feed developed to meet the nutrient requirements of growing ostriches from 2 - 4 months of age or 15 - 45 kg live weight.
Complete Ostrich Starter feed

Feed ad lib from 2 - 4 months of age

Meets the nutrient requirements of young, growing Ostriches

Feed ad libitum
---
More Product Related Info:
FEEDING INSTRUCTIONS:
Feed ad lib. Put out small amounts of fresh feed 2 - 3 times per day. There should be sufficient feeder space per bird. Feeders must always be kept clean and water must be available at all times.

RECOMMENDED INTAKE:
Ad lib.
NUTRIENTS:
Download Brochure