Ruminants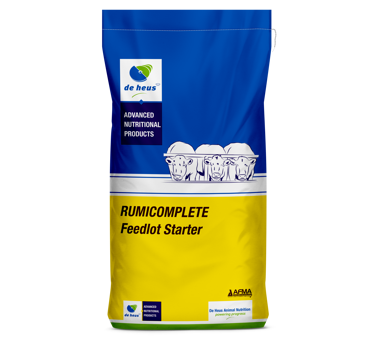 RumiComplete Feedlot Starter
RumiComplete Feedlot Starter - V30575
RumiComplete Feedlot Starter is a complete starter ration to be fed to feedlot animals. No adaptation is required before using this product, but it is advisable to feed animals that has been traveling and are on an empty stomach, roughage and water for the first day or two after arrival. This product contains CTC 20%. See label
Zero to complete adaptation ration from day 1

Grow efficiently while adapting

Can be used for sheep/goat on a veterinarian prescription

Very well suited as treatment ration for sick animals

Ensure intact rumen for intensive systems
---
More Product Related Info:
FEEDING INSTRUCTIONS:
RumiComplete Feedlot Starter should be fed as a starter ration for a minimum of 7 days and a maximum of 21 days for cattle. Feed ad lib. Animals should be withdrawn from this feed for seven days, before they can be slaughtered.
WARNINGS:
This product contains medicaments and should not be fed to horses. Read the medication label for more information This product contain NPN sources – read the NPN warnings before using the product
NUTRIENTS: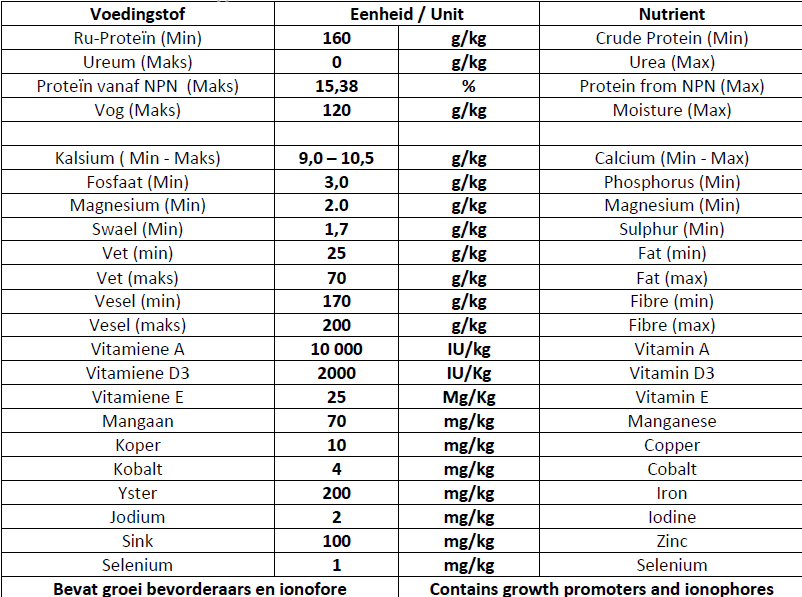 Download Brochure
Together with our ruminant specialist
Our ruminant specialists are proactive, have an entrepreneurial mentality and always look for improvements and a higher return for your company. These core values combined with our on the farm approach and broad range of dairy feeds and services and our practical concepts ensure you with the right advice, the best result and the highest balance on your farm.
More products for Ruminants