Ruminants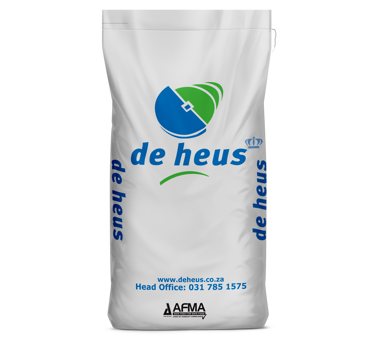 RumiLick Multimax Concentrate
RumiLick Multimax Concentrate- V24942
RumiLick Multimax Concentrate is a low NPN containing concentrate with growth promoters, that should be mixed with own grains and other raw materials to create maintenance and production licks for cattle and sheep. This product is specifically designed for sheep during lambing.
One product to supply all required bypass protein and trace minerals

Highly effective concentrate to create a production and maintenance supplement

Perfect option for intensive production system

Mix with grain and roughage to create a lactation ration for ewes

Use also as a creep feed concentrate
---
More Product Related Info:
MIXING INSTRUCTIONS:

WARNINGS:
This product contain NPN sources – read the NPN warnings before using the product. This is a concentrate and must not be fed unmixed. Read the feeding recommendations before using this product. This product contains medicaments and should not be fed to horses. Read the medication label for more information
NUTRIENTS: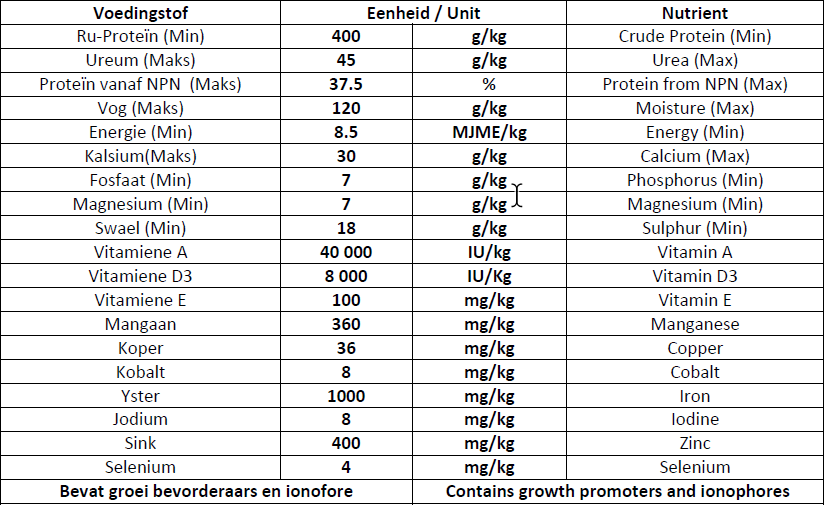 Download Brochure
Together with our ruminant specialist
Our ruminant specialists are proactive, have an entrepreneurial mentality and always look for improvements and a higher return for your company. These core values combined with our on the farm approach and broad range of dairy feeds and services and our practical concepts ensure you with the right advice, the best result and the highest balance on your farm.
More products for Ruminants