Swine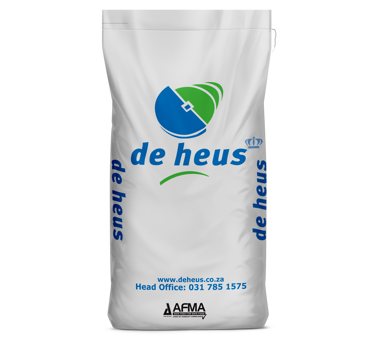 Exclusive Lactating Sow Concentrate
Exclusive Lactating Sow Concentrate - V22340
A lactating sow feed concentrate to be mixed 400 kg concentrate with 600 kg maize (minimum 8% crude protein) developed to meet the nutrient requirements of lactating sows to ensure good milk production and piglet growth.
A Concentrate Lactating Sow Feed

Mixed 400kg Concentrate with 600kg Maize (Minimum 8% Crude Protein of the Maize)

Developed to meet the Nutrient requirement of Lactating Sows

Ensuring Good Milk Production, Litter Growth and Piglet Development

Restrict Feed 3-5days after Farrowing and then ad lib up to weaning
---
More Product Related Info:
FEEDING INSTRUCTIONS:
Restrict feed until day 3 - 5 after farrowing. Feed ad lib until weaning. Feed 3 times a day to achieve a target intake of 6,5 kg per day. Feeders must always be kept clean and water must be available at all times
RECOMMENDED INTAKE:
2,0 – 2,5 kg per day plus 0,5 kg per suckling piglet
NUTRIENTS: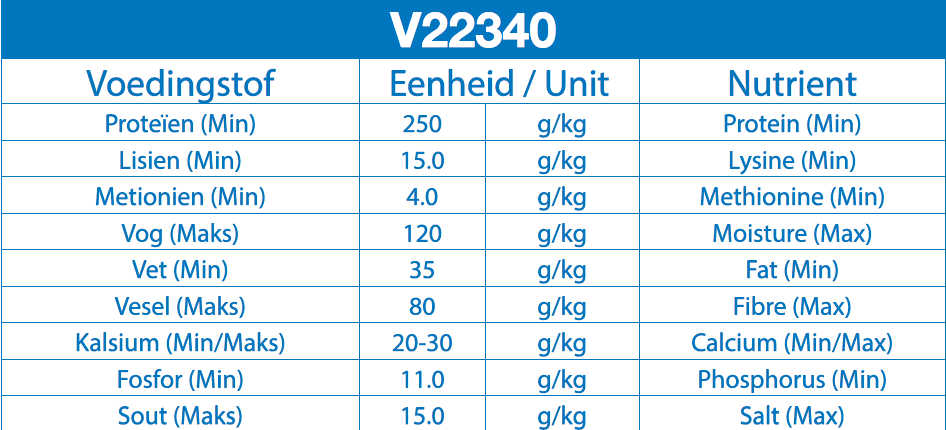 Download Brochure
Together with our Swine specialist
Our Swine specialists are proactive, have an entrepreneurial mentality and always look for improvements and a higher return for your company. These core values combined with our on-the-farm approach and broad range of feeds and services and our practical concepts ensure you with the right advice, the best result and the highest balance on your farm.
More products for Pigs