Raw Material Market News and Views
The year thus far, although we are only wrapping up the first quarter, has proven to be anything but uneventful. We have seen load shedding making an appearance again, interest rate cuts and several other significant events.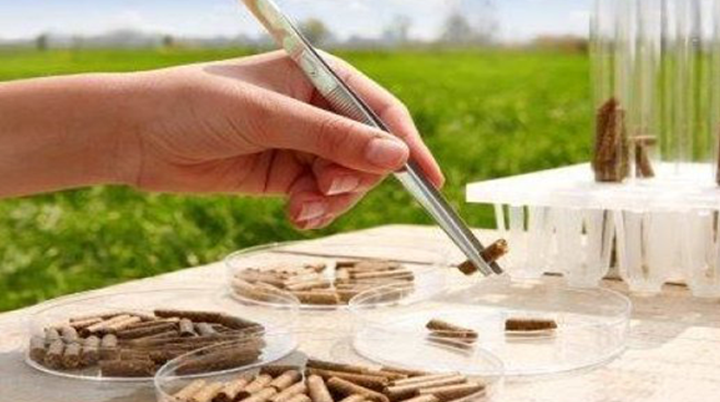 Off course the newest being the Corona Virus breaking out in South Africa leading to the President announcing a nationwide lock-down of the country except for essential services. The later off course having the biggest and greatest effect on Global and South African markets.
Currency (R/$)
Once South Africa had its first confirmed case of the Covid-19virus, we started seeing the sudden weakening of the Rand relative to the USD. We reached the weakest point on Monday 23rd March before the Presidential announcement that the country will go into a Lock-Down. The market reacted positively towards this news and the rand has strengthened slightly.
The Rand / Dollar exchange has weakened as follows between 1 March and 26 March:
Day Close (1 March) of R15.37 to the $, Moving to a rate (27 March) of R17.46 to the $ = R2.09 movement weaker to the $.
Soya Oilcake
International prices on soya bean has jumped sharply due to dryness and fear of a possible port closure (Timbues) in Argentina.
We have seen local soya meal prices soaring through the roof due to the weakening of the Rand and these international factors.
Soya Bean meal has increased as follow between 1 March and 26 March:
On Replacement R6 350.00 to R7 720.00 per metric ton FCA Durban = R1 370.00 per metric ton movement.
What does this upwards movement mean for feed prices?
The typical broiler & pork feed diets with an approximate inclusion of 20% translates into an end feed price increase of R274 per ton.
For layer and broiler breeder feeds with a typical inclusion of around 10%, it means an increase of R137 per ton of feed.
The ruminates use a little less soya oil cake but if one calculates with an approximate 7% inclusion it also brings an increase of R95 per ton
Please also remember that Soya oil cake is the price setter for the whole protein raw material basket, especially Sunflower oil cake.
Maize
Although we are fortunate with a new bumper harvest this season, we have unfortunately seen an increase in maize prices this past week due to the weaker Rand which caused the export parity of maize to rise. The current CEC estimate is standing on 14.809 Million tons total production, although sentiment in the market is for a higher crop number. Below the official CEC crop information:
CROP/GEWAS

Area planted/

Opp beplant

2020

2nd forecast/

2de skatting

2020

1stforecast/

1ste skatting

2020

Area planted/

Opp beplant

2019

Final crop/

Finale oes

2019

Change/

Verandering/

Ha

Tons

Tons

Ha

Tons

%

(A)

(B)

(C)

(D)

(E)

(B) ÷ (C)

Commercial/Kommersieël:

White maize/Witmielies

1 616 300

8 523 465

8 286 825

1 298 400

5 545 000

+2,86

Yellow maize/Geelmielies

994 500

6 285 885

6 273 335

1 002 100

5 730 000

+0,20

Total Maize/Totale Mielies

2 610 800

14 809 350

14 560 160

2 300 500

11 275 000

+1,71

Sunflower seed/Sonneblomsaad

500 300

731 210

699 130

515 350

678 000

+4,59

Soybeans/Sojabone

705 000

1 269 150

1 242 950

730 500

1 170 345

+2,11

Groundnuts/Grondbone

37 500

56 060

54 390

20 050

19 400

+3,07

Sorghum

42 500

132 810

135 090

50 500

127 000

-1,69

Dry beans/Droëbone

50 150

72 910

72 910

59 300

66 355

-

TOTAL/TOTAAL

3 946 250

17 071 490

16 764 630

3 676 200

13 336 100

+1,83
The expectation for our local market prices are to keep following Durban port export parity. We are therefore in the hands of mainly the strength and weakness of the Rand.
Yellow Maize has increased as follow between 1 March and 26 March:
On Replacement May SAFEX R2430 to R2705 = R275
On Replacement July SAFEX R2360 to R2677 = R317
What does this upwards movement mean for feed prices?
The typical poultry and pork diets with an approximate inclusion of 50% translates into an end feed price increase of R150 per ton.
The ruminates use anything between 25% up to 50% maize which will cause feed prices to increase between R75 up to R150 per ton.
As with Soya, maize is the price setter for the whole grain and grain by-product raw material basket for example chop, wheat bran and gluten prices.
Micro's and vitamins
These raw materials are also very price sensitive to the exchange rate. There is however a lagging period in pricing, for example, if the current weaker Rand persists, we will see price increases of these raw materials, for example, amino acids toward quarter three of this year.
Although the above price realities are not positive at all, De Heus do have forward positions that are lower than these current market prices. As such we do not have to pass them on into the month of April, but if these prices persist, their impact will reflect in our feed prices in the coming months.